Meet Antonio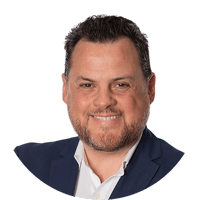 Antonio De León Torres, Emergency Response Market Manager
Antonio is our fire service guru, a true industry expert when it comes to technical textiles for the firefighting market. For more than 10 years, he has been in close direct contact with fire brigades around the world to understand their daily practice, challenges and needs. His outside-in approach combined with a high level of textile knowledge, makes him able to support and guide fire brigades towards their new and improved firefighting suits. His goal is to always be one step ahead of the evolving needs of the market, to make sure TenCate Protective Fabrics can help to develop a strong safety culture for firefighters. His eagerness does not only show in business approaches, but also in private life: Antonio is crazy about (mountain) cycling and did not bicycle the Pilgrimage to Santiago de Compostela once, but twice!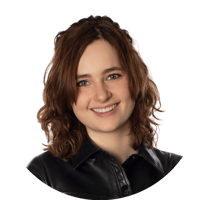 MEET LOTTE
Lotte Zilvold, Product Manager Emergency Response
Lotte just joined our Emergency Response team recently, but has gained lots of experience in the textiles industries for over several years. Lotte especially enjoys her job by having a full understanding of all aspects of a firefighters' daily practice. She is eager to understand what they need, to feel safe in the heat of battle. This will help her to provide them with the best solutions. It is Lotte her goal to become a market expert when it comes to protective fabrics within the Emergency Response segment. By using her skills to take a very broad, long range view of things, she would like to develop herself towards a very creative and visionary product manager. Apart from her job, Lotte has always had a passion for textiles in her personal life. She has recently launched her own product line: designing and creating custom made bags with a personal touch.
Meet Natasja
Natasja Harbers-Meinders, Customer Service Program Manager Emergency Response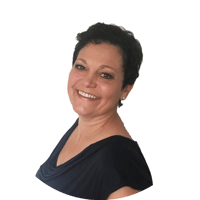 In 2007 Natasja started her career at TenCate Protective fabrics servicing customers and end-users, aiming to always help them by ensuring the comfortable and protective feeling in work- and safety wear. Over the years she has specialized herself in the military and emergency response market, and in the last couple of years she joined this Emergency Response team. She enjoys the team's spirit to actively listen to the firefighters needs, in order to serve these heroes with the best in class fabrics and ensuring their safety on the job. Natasja is proud to see these men and women in action, and to be part of their safety culture, wearing garments made from our fabrics. Her professional goal is to continuously optimize the ER-portfolio together with this amazing team, to see even more firefighters feeling comfortable and safe, while wearing our fabrics.

Meet Pavla
Pavla Krizman Lavric, Senior Product Development Engineer
Pavla is our experienced and enthusiastic textile engineer; a walking textile encyclopaedia, who is part of our company for almost 10 years. She has passion for research and interacting with the market. It is her goal to become an expert in the area of Emergency Response and inspire other team members to become the best version of themselves. Her interest in the ER market was formed in her country of origin, Slovenia, where firefighters are considered to be very noble professions and carry out a long tradition. She was always inspired by their stories, experiences. Their main drive to become a firefighter; helping others in need, also matches her own life goal. Pavla loves to constantly search for innovative solutions to understand the market needs and translate them into products that will serve and save lives. During her private time, she enjoys staying fit in both mind and body by doing a lot of meditating, yoga, healthy eating and actively working on her personal development.
MEET MARIJE
Marije Smilde, Junior Product Development Engineer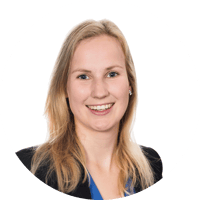 Marije is a very driven and creative product engineer who joined our company after finishing her Textile Engineering studies in The Netherlands and Germany and working at several textile organizations. She developed her interest for the firefighting market at an early stage her academic studies, so building up her professional career while focussing on this market feels very natural for her. Marije feels determined to understand as much as possible from real-life experiences of firefighters, while looking at the variety of their job; from rescuing people from car wracks to battling heat and fire. Together with this ER-team, Marije loves to develop new techniques that improve the levels of comfort and protection of firefighting suits. She feels honoured to be able to make a positive difference in the daily practice of these heroes.
MEET MARTIN... ON SATURDAY
Martin Knop, End User Marketing Manager Emergency Response